The Medical City - Clark
Category: Program and Construction Management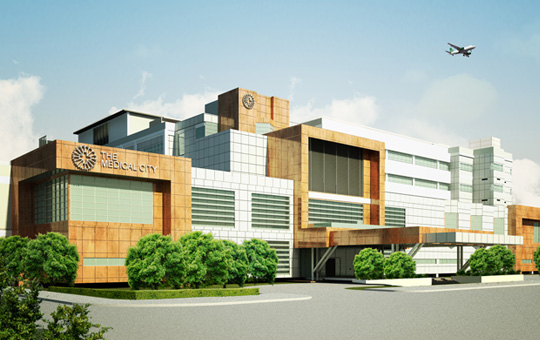 The Medical City (TMC) is a tertiary care hospital with over forty years experience in hospital operation and administration. Its world-class health care complex serves some 40,000 in-patients and 400,000 out-patients annually. TMC has a medical staff of over 1,000 physicians who are established experts in their various fields of specialization. This core of professionals is complemented by a 2,200-strong human resource complement, engaged in allied medical, administrative and support services.
At the heart of TMC's service philosophy are new paradigms of hospital care addressing the entire continuum of health needs, and the patient as an equal, informed and empowered partner in the pursuit and preservation of health. TMC is accredited by the Joint Commission International (JCI), the world's most prestigious accrediting body for international health care organizations.
Contact Information
Evelyn "Ebong" Luciano-Yumul
Director Operations & Marketing-Luzon Division
PSI Healthcare Development Services Corp.
Address: 76 Sto. Entierro St., Sto. Cristo, Angeles City, Philippines
Tel.No. (Manila): (632) 988-1000 / 988-7000 ext. 6220
Tel. No. (Angeles): (045) 887-2885, 887-2884
Fax No.: (045) 887-2882
Mobile Nos.: (Sun) 0922-811-3305, (Globe)0906-576-7658, (Smart)0908-886-2024
Email: evelyn_yumul@yahoo.com, ebongevelyn@gmail.com
Website: www.themedicalcity.com